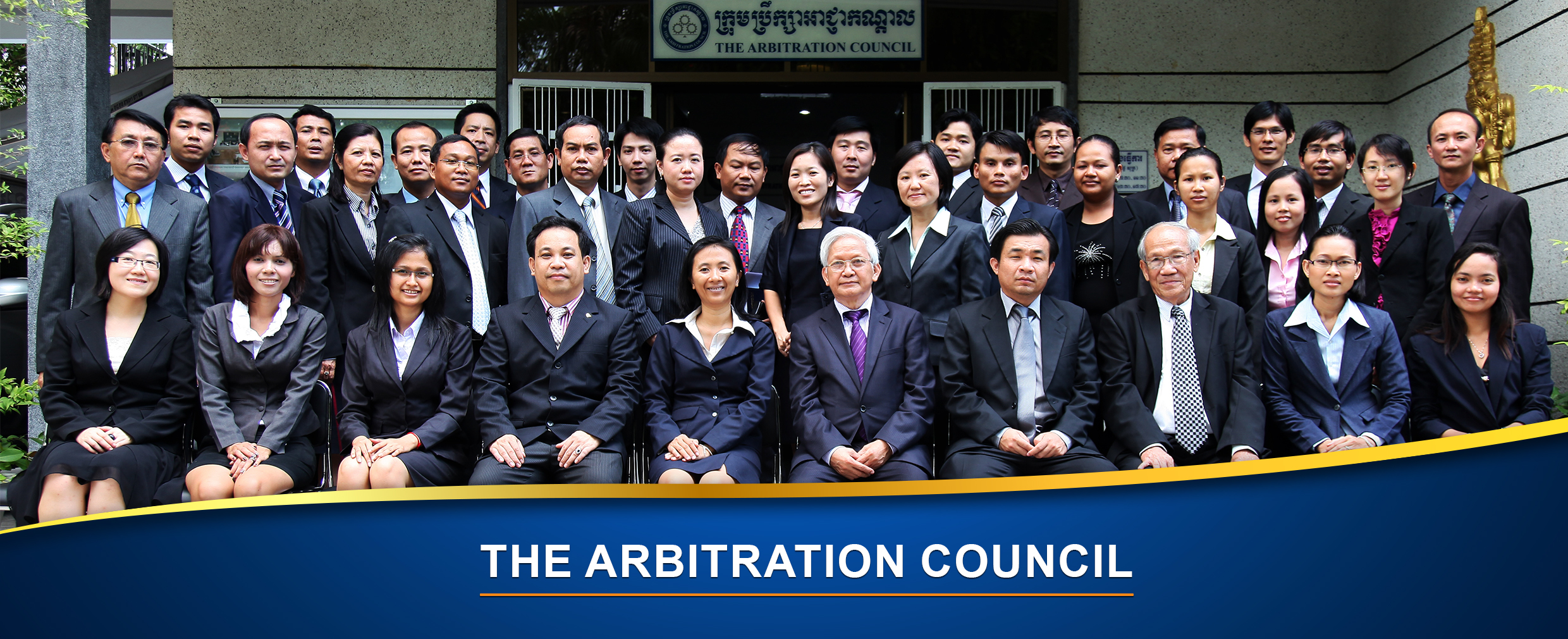 Background
The Arbitration Council is an independent, national institution with quasi-judicial authority derived from the Labour Law of Cambodia. Established in 2003 with the support of the Ministry of Labor, employers and workers—and technical assistance from the International Labour Organization (ILO), the Arbitration Council is empowered to assist parties in resolving collective labour disputes in Cambodia.
The AC is supported by the Secretariat of the Arbitration Council in case management on labour dispute cases and the Arbitration Council Foundation in technique, legal, financial, and management. Today, the Council is considered a landmark institution for LDR in Cambodia, essentially, to support a stable labour market and contribute to the country's social and economic development.
Vision:
"A just and economically vibrant Cambodia renowned for industrial peace."
Mission:
"Provide effective labour dispute resolution services that both workers and employers can trust."
Value:
Independence: The Arbitration Council functions independently of any outside interference.
Transparency: Legal reasoning and basis for the Council's decisions are clearly explained in published awards, which are available in print and online.
Predictability: Arbitrators adhere to guidelines to maintain consistent legal decision making.
Responsiveness: Case hearings are held and decisions are issued within 15 working days.
Integrity: The Arbitration Council has adopted a code of professional conduct to regulate its own standards.
Equity: Parties select their own representative arbitrators, participating in a process that enables them to voice their opinions and impact their work and lives.
Stakeholder Participation: Regular forums are organized for representatives of workers, employers, government and other stakeholders to discuss issues with the Council.