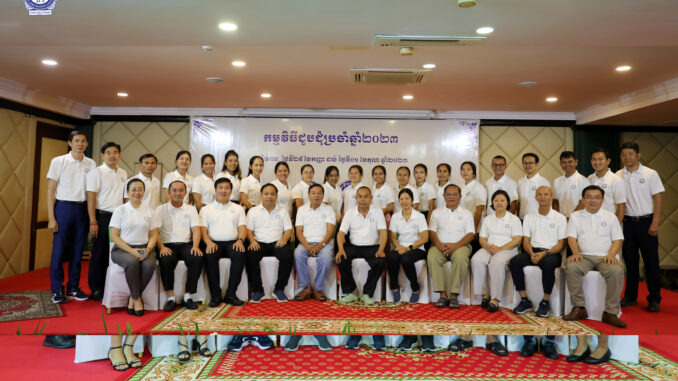 Siem Reap: From 29th September to 01st October 2023, the Arbitration Council Foundation (ACF), the Arbitration Council (AC), and Secretariat of the Arbitration Council (SAC) organized an annual retreat which participating by 17 Arbitrators (4 women), 3 SAC Officials (1 women), and 21 ACF staff (17 women) (41 participants in total, 17 women).
There are 3 key meetings conducted in this retreat including:
1) Internal professional development for the AC members for Individual Dispute Resolution (IDR) which covered on misconduct, policy non compliance, and failing to perform contractual obligation,
2) Discussion on the independency of the AC, type of Arbitral Award (binding or non binding), AC institutional development, and other issues, and
3) Team building activities among Arbitrators, SAC Officials, and ACF staff in order to enhance solidarity, and working relations, and to celebrate achievements and strengthen understanding and commitment for the strategies in upcoming years.
All Arbitrators participants, SAC Officials, and ACF staff are actively involved in all activities and meetings joyfully and fruitfully exceed the expection.