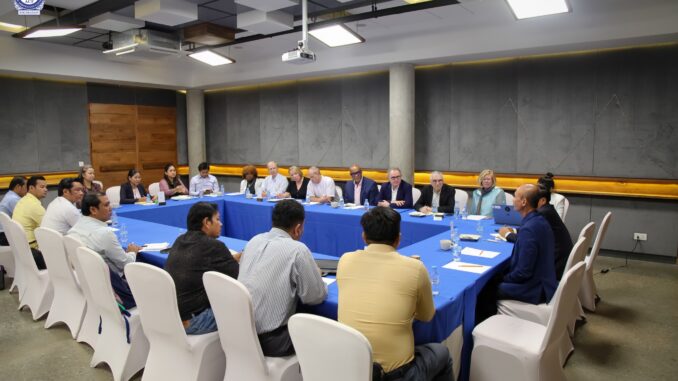 Phnom Penh: On  December 7, 2022, the Arbitration Council Foundation facilitated a meeting between the delegates of the National Arbitration Academy from Canada and the United States with representatives of the Textile, Clothing, Footwear and Travel Products Association of Cambodia (TAFTAC) and The Cambodian Federation of Employers and Trade Associations (CAMFEBA), as well as union representatives from the garment, textile, tourism and manufacturing sectors.
The meeting was organized to learn and exchange experiences on the labor dispute resolution system and to build relationships in partnership between the National Academy of Arbitration and employers' representatives and unions in the labor sector in Cambodia.
As a result, the meeting increased the closeness between the partners and also learned and exchanged experiences on labor dispute resolution systems in the United States, Canada and Cambodia.