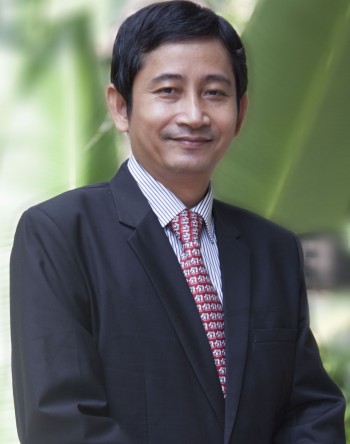 Arbitrator NHEAN Somunin
Current position: Commercial Arbitrator, Legal and Governance Researcher, Independent Representative of a Life Insurance Company in Canada
Background:   Legislative drafting, legal and governance consultant for various donor-funded projects; Land Law and Resettlement Policy Specialist; Senior Legal Advisor of a law firm; ADR and Legal trainer; Khmer-English translator; Sales & Marketing Manager/Supervisor for various private companies.
Education:
   –   Master of Arts in Governance and Development (IDS, University of Sussex, UK);
   –   Post- Graduate Executive Course on Public-Private Opportunity for City Regeneration (IHS, Erasmus University, Netherlands);
   –   Post-Graduate Legal Research (University of Michigan Law School, USA);
   –   Bachelor of Law (NIM, Cambodia);
   –   Bachelor of Arts in Geography (RUPP, Cambodia).
Languages:   Khmer, English and Thai (Fluent) .
For more information regarding Mr. NHEAN So Munin's profile, please kindly access the following link: Mr. NHEAN So Munin's profile