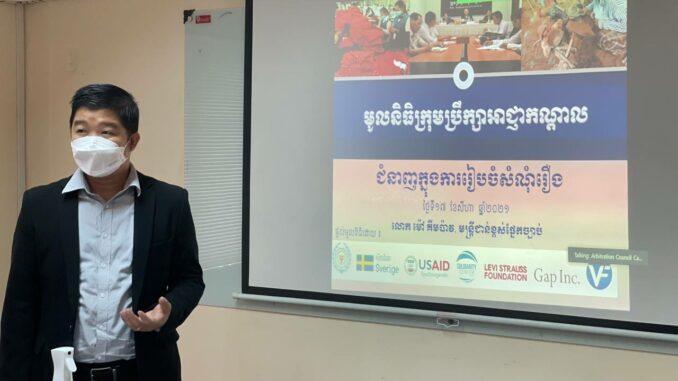 On 17 August 2021, the Arbitration Council Foundation (ACF) organized a virtual Training Workshop on Arbitration Council Process and Case Preparation Techniques, participated by 22 participants (8 females), who are administrative and human resources staff and legal officers from various private companies, lawyers and lawyer's assistances, judges, students, and other relevant professionals.


This one-day training focused on the following key topics:
1) Collective labour dispute resolution and arbitration process, and the criteria of the arbitrators
2) Relations between the Arbitration Council and the court
3) Case preparation techniques.
The training was delivered by Mr. Men Nimmith, Executive Director of the ACF, Mr. Pen Savat, the Chief of the Arbitration Council Secretariat, and Mr. Mao Kimpav and Mrs. Huy Sambath, Senior Legal Officer and a Legal Officer of the Legal Service Department of the ACF.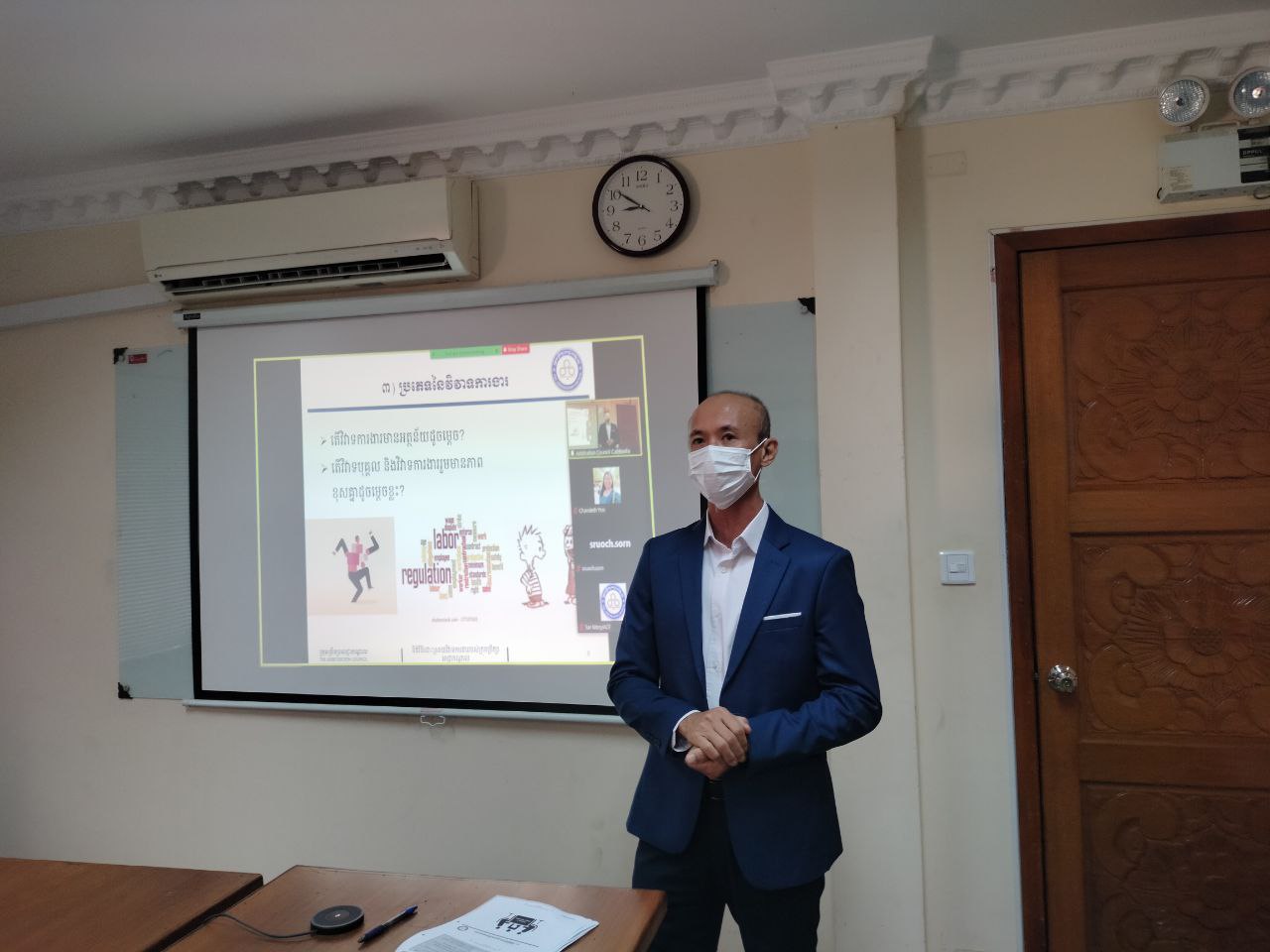 It was the interactive training sessions. It was consisted of presentation, question and answer, and small group discussion and presentation on the case preparation technique based on a given case study. It is expected that participants, who are professionals in the labour sector and labour law practices, are able to gain knowledge and skills on labour dispute resolution by the Arbitration Council and case preparation skills as a basis for necessary preparation toward resolving labour dispute at their workplace and daily work profession.