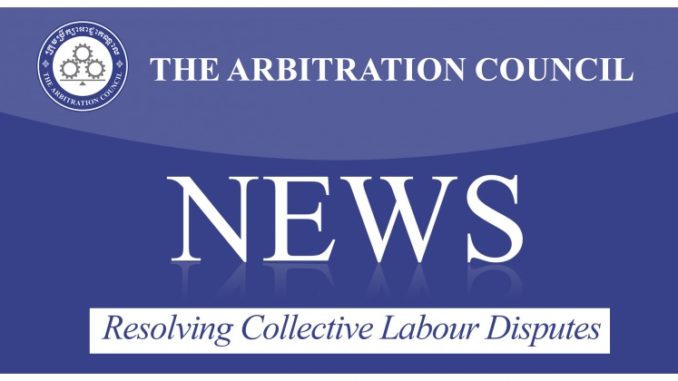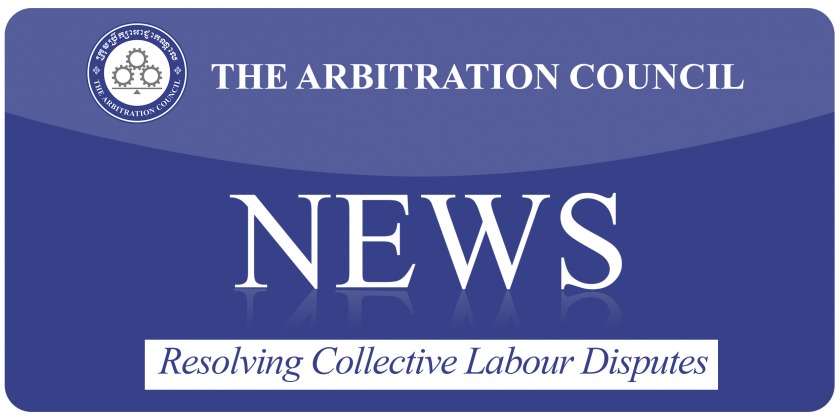 On 8 May, 2015, the Arbitration Council Foundation (ACF) hosted Dr. Richard Fincher, Executive Director of the Asian Labor Arbitration Project and Lecturer at the Sheinman Institute on Conflict Resolution at Cornell University School of Industrial and Labor Relations, for a research visit to the ACF about the Arbitration Council and its role in Cambodian labour dispute resolution. Dr. Richard Fincher, in addition to his faculty role at Cornell, is a full-time Mediator and Labor Arbitrator and elected member of the National Academy of Arbitrators, of which Professor Allen Ponak, member of the Arbitration Council Foundation's International Advisory Board, is President. This was Dr. Fincher's second visit to the Arbitration Council.
During his visit, Dr. Fincher conducted interviews with ACF's legal team staff about different indicators of the procedural and substantive fairness and effectiveness of the Arbitration Council's services. Dr. Fincher also shared his perspectives on Chinese labor arbitration with the management team. This research will eventually culminate in a comparative study of labor arbitration systems in the United States, China and Cambodia.
Dr. Richard Fincher is currently completing his semester of teaching and research as a Fulbright Specialist Program Award recipient at Ton Duc Thang University in Ho Chi Minh City.