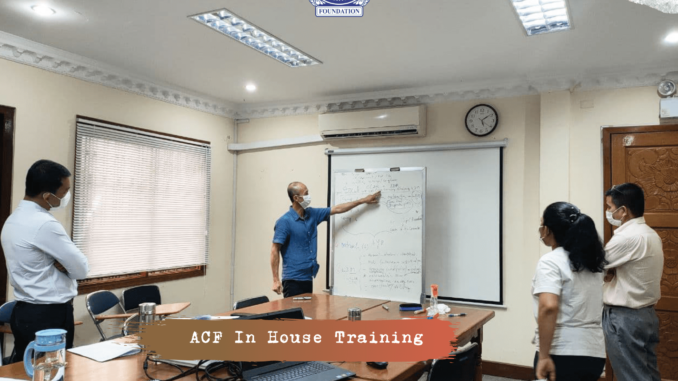 Since April 2021, the Arbitration Council Foundation – ACF has been organizing training based on the In-House Training and Mentoring Plan (ITMP) 2021, with 15 sessions scheduled. This in-house training is expected to complete by the end of June 2021.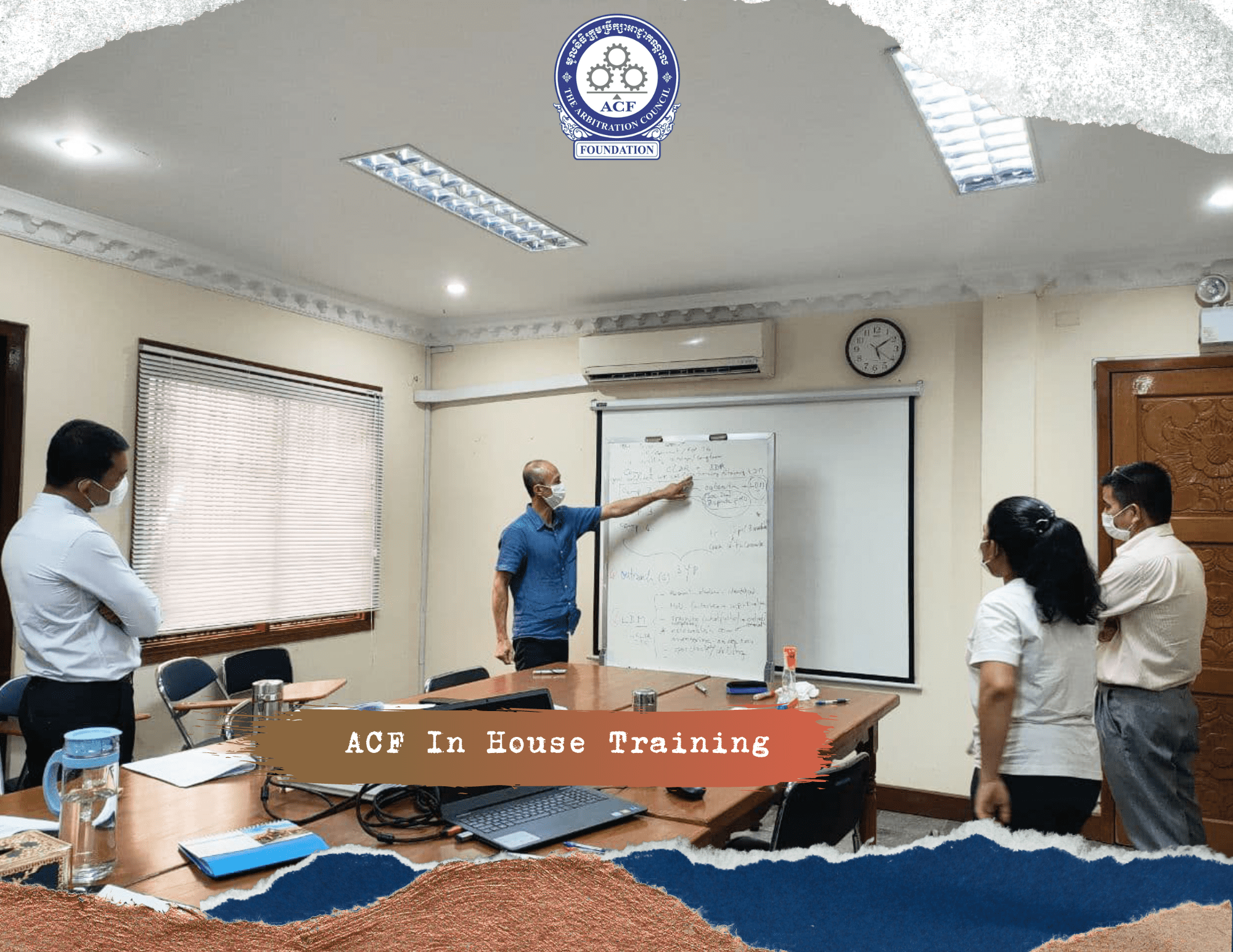 The training will significantly benefit in strengthening staff competency, both knowledge, and skills, especially of new or newly assigned staff on the vision and mission of the Arbitration Council (AC) and the ACF; labor dispute resolution and case preparation by the AC; workplace dispute prevention and resolution. In addition, the training provided an opportunity to link theory to practice, especially in the process of proposal development, work plan, and action planning as part of the industrial relations capacity development.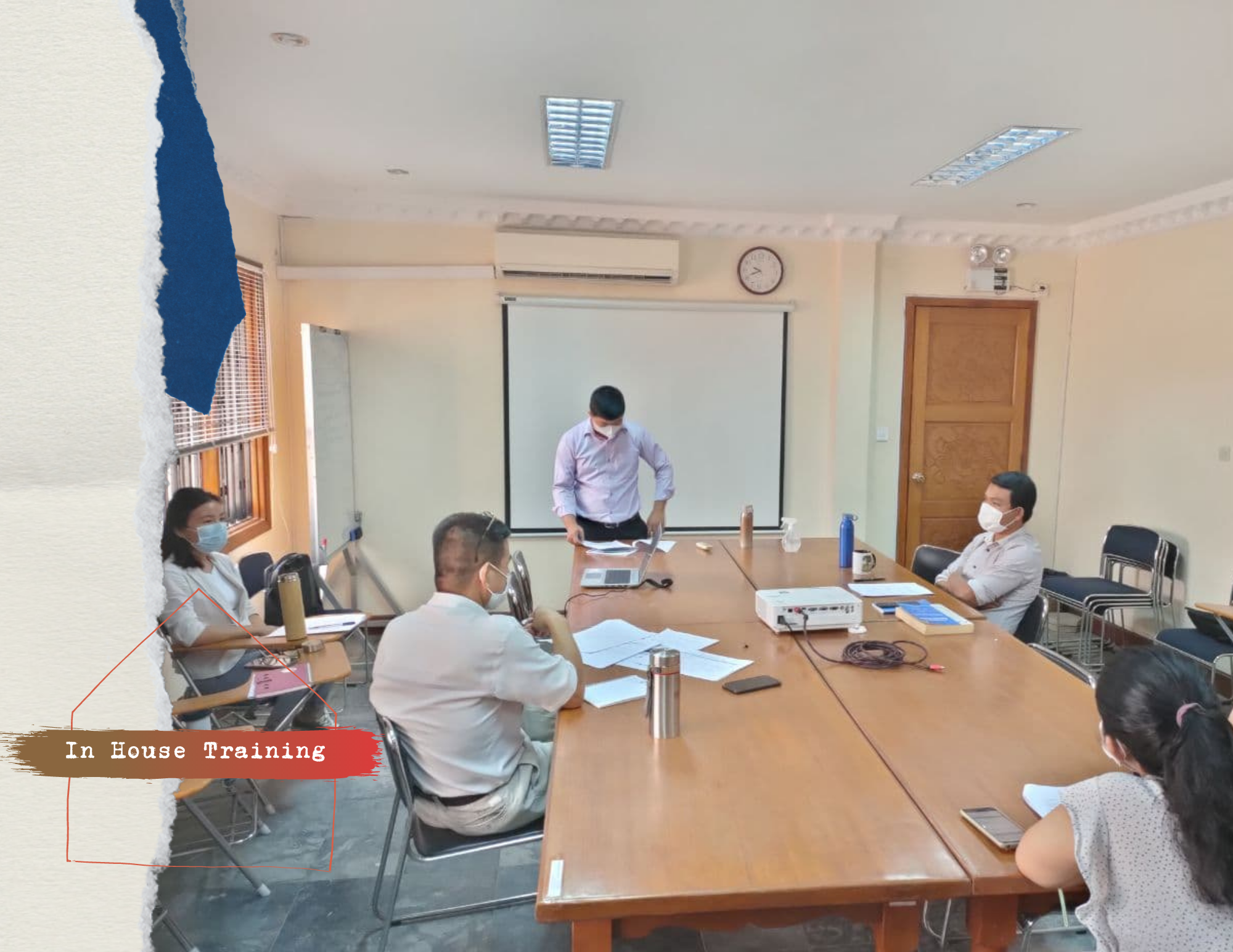 The course has facilitated by the ACF's Management, such as the Executive Director, Deputy Executive Director, Deputy and Senior Officer of Legal Services Department, and Chief of the AC's Secretariat and external resource person.
The training has helped to strengthen ACF organizational capacity that is expected to the improved work performance towards its mission, especially in awareness-raising and training delivery to workers, employers, unions leaders, etc. to contribute to improving professional relations in the workplace, as well as labor sector in Cambodia.