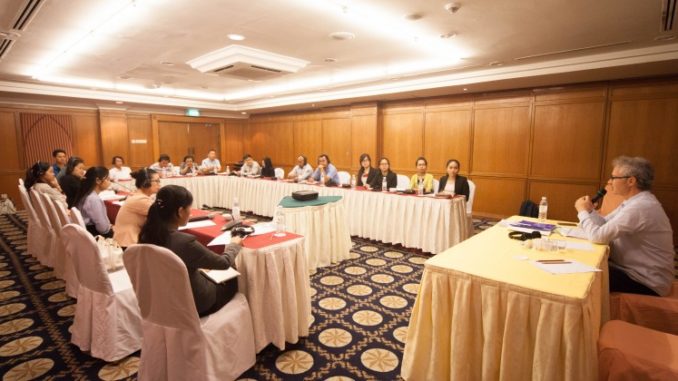 On 02 March 2017, Arbitration Council Foundation (ACF) organized the training on "Case Preparation and Rules of Evidence" to employees and employers in Phnom Penh as two separate sessions by the expert lawyers from Australia.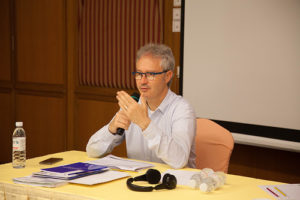 The employees training was conducted by Mr. Josh BORNSTEIN, Principal and National Head of Employment Law, Maurice Blackburn Lawyer, awarded 'Preeminent Employment Lawyer 2016'.
The purpose of the training was to provide worker representatives with understanding on how to prepare successful case during arbitration council resolution process by comparing experience of trainer at Fair Work Commission (FWC), Australia. Consecutively 3 hours training, Josh focused on 2 mains points: 1) Witness and 2) Evidence (solely accessible by the employer).
There were 19 participants (Female:10, Male: 9) including representatives from American Center for International Labor Solidarity (ACILS) and worker representatives from 5 trade unions (Coalition of Cambodia Apparel Worker Democratic Union (CCAWDU), Cambodia Alliance of Trade Unions (CATU), Cambodia Union Federation (CUF), Cambodian Youth Power Union League (CYPUL)​, Cambodian Women Labour Union Federation (CWLUF)), and the ACF's Legal Officers.
To sum up, this training was successfully concluded with fruitful and interactive discussions between trainer and participants, and participants also showed enthusiasm to apply the lessons learnt to their next cases.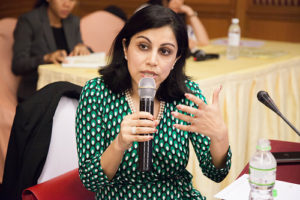 The employer's training was presented by Ms. Fatim Jumabhoy, of counsel, Herbert Smith Freehills.
The purpose of the training was to provide a better understanding and knowledge for employers on how to prepare and present fact, relevant law, evident and witness at the hearing of the Arbitration Council (AC).
There were 33 participants (Female:14, Male:19), including 26 employer's representatives from difference 23 enterprises and ACF's Legal officers and Communication officers.
To sum up, the training ended with interested questions and useful answers between participants and trainer, especially about how to choose the right arbitrator, type of Arbitral Award, and how to satisfy the rules of evidence at AC.