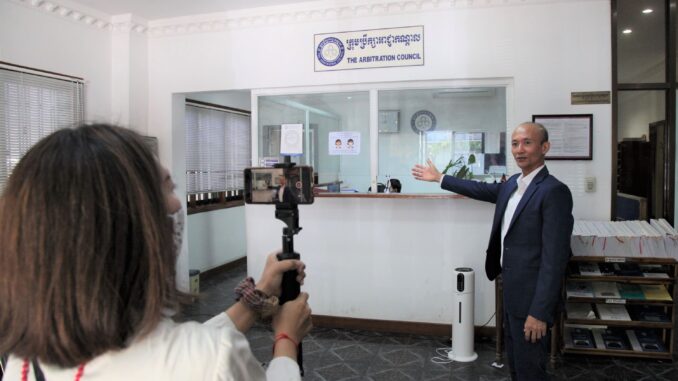 On the morning of 28 December 2021, Mr Men Nimmith, Executive Director of the Arbitration Council Foundation was giving a lecture on Cambodia's Arbitration Council Institution Building and Functioning. The presentation was recorded for the Faculty of Law students of Chuo University. The recording process was assisted by the University-designated professional Ms. Ai YOKOSUKA based at Royal University of Law and Economics, Cambodia. The video-based lecturing was produced following a few cancelations of the students' visit in persons at the Arbitration Council due to the Covid-19 situation.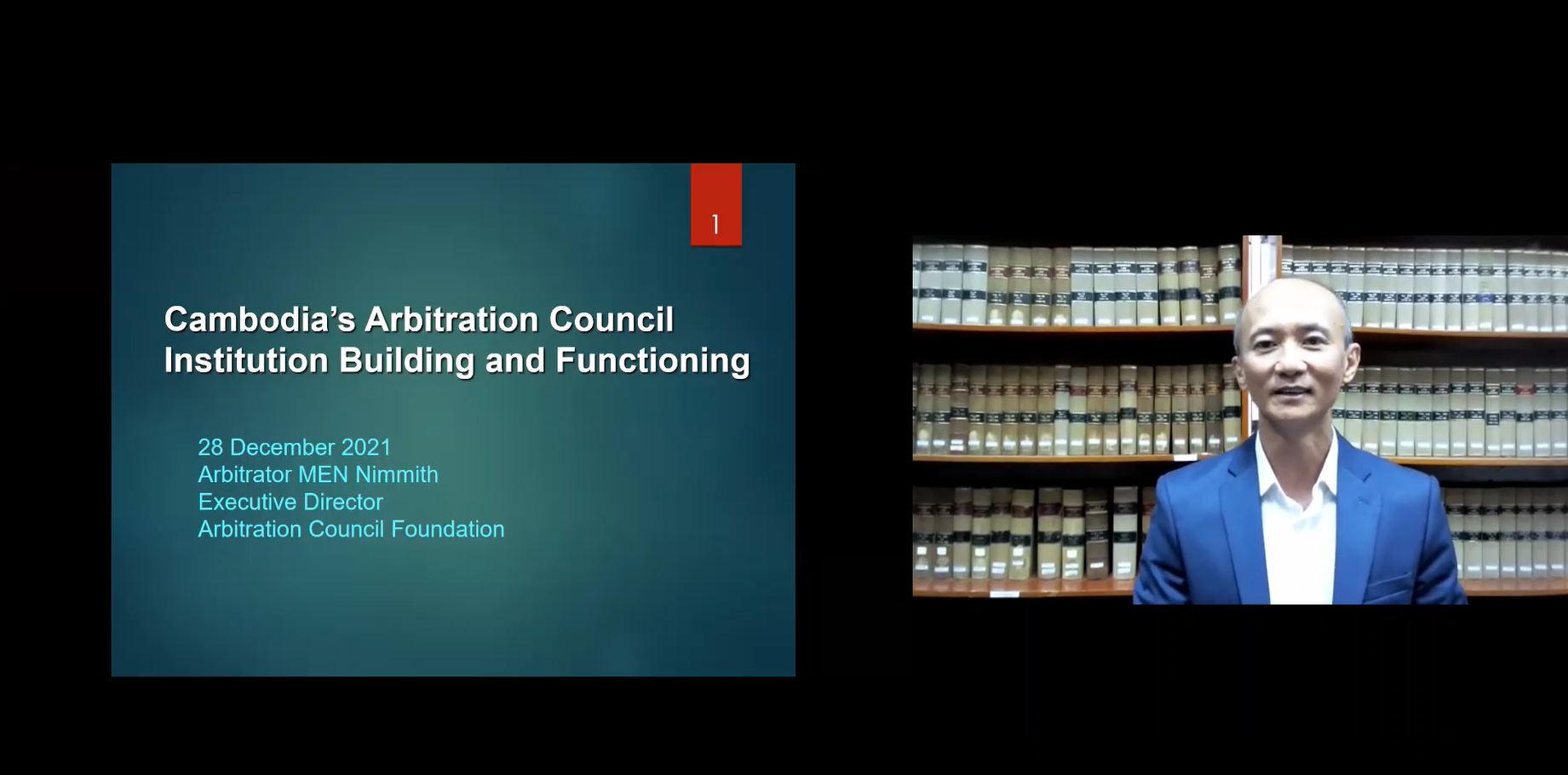 The lecture consists of important topics that include: Institutional History and Establishment, Jurisdiction and Decision, Structure and Functioning, Types of Labour Disputes, and The Impact of the Arbitration Council. Based on the above video, there will be a question-answer session on these topics hosted by Chuo University where the students can ask the ACF Executive Director from Tokyo. This session has been scheduled to take place in early next year.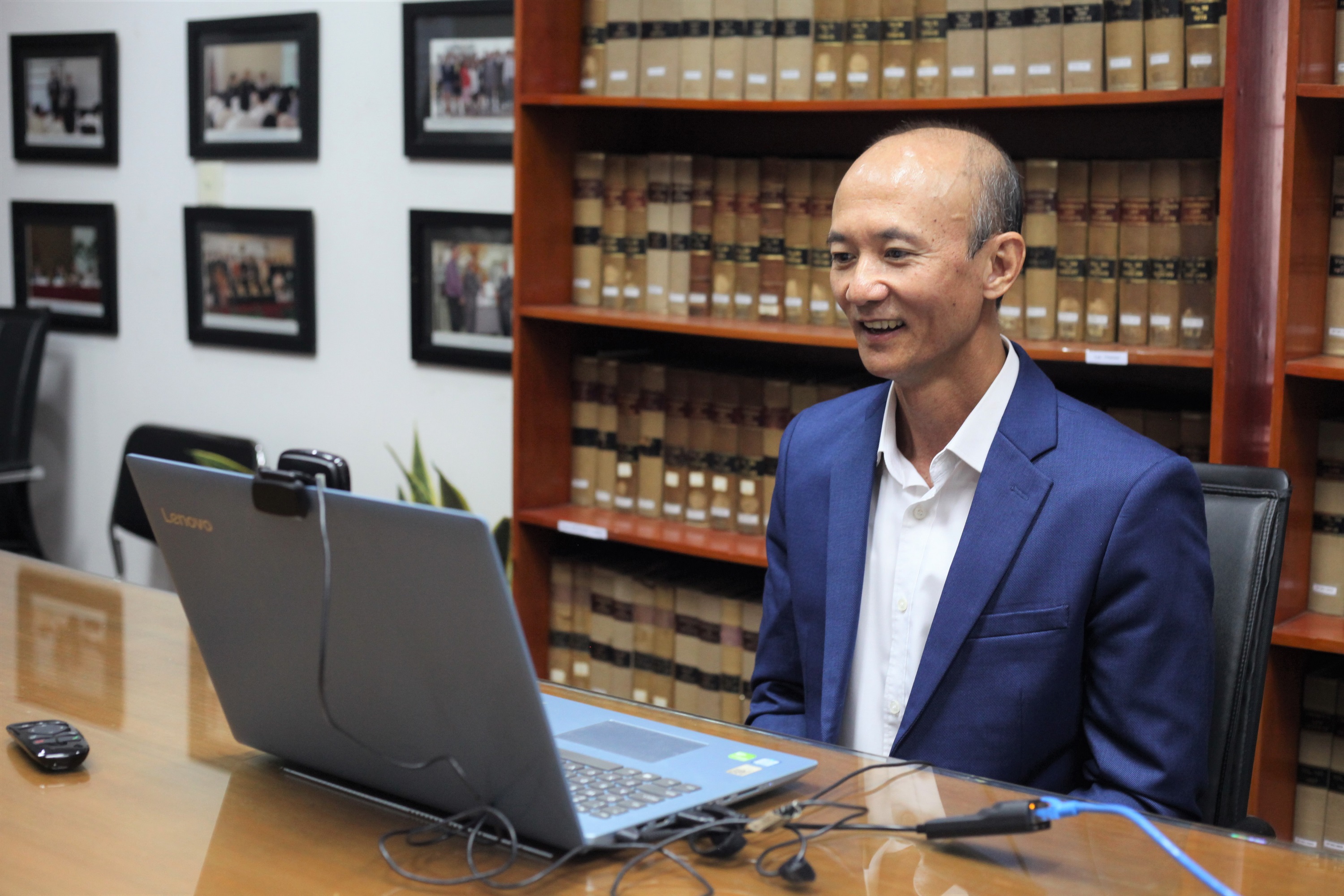 Every year, the Arbitration Council Foundation implements its capacity development and outreach training programme for national and international university students, professionals such as lawyers, court clerks, and trainee judges, union leaders, and professional human resources managers.