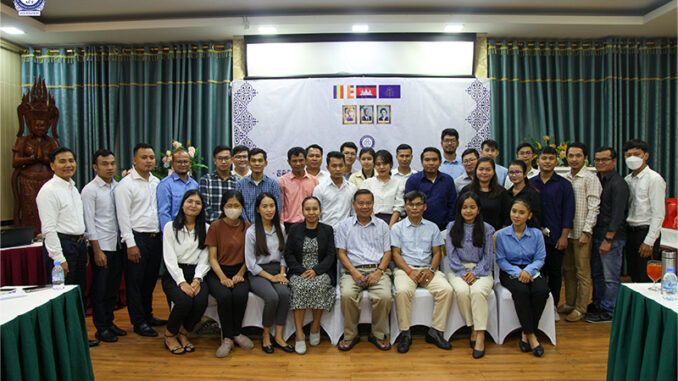 Phnom Penh: On February 3rd, 2023, Arbitration Council Foundation organized a training course on "Arbitration Council Process and Case Preparation Technique" for law students, staff, lawyers and officials of the Ministry of Labor and Vocational Training. A total of 27 people (8 women).
The training was delivered by Arbitrator Koy Neam, Ms. Kong Soveacha, Secretariat of the Arbitration Council, Ms. Pat Orng and Mrs. Huy Sambath, Senior Legal Services Officer of the Arbitration Council Foundation.
Through this training, participants gained practical knowledge and experience in resolving joint labor disputes and key techniques in preparing cases and presenting facts to the Arbitration Council.