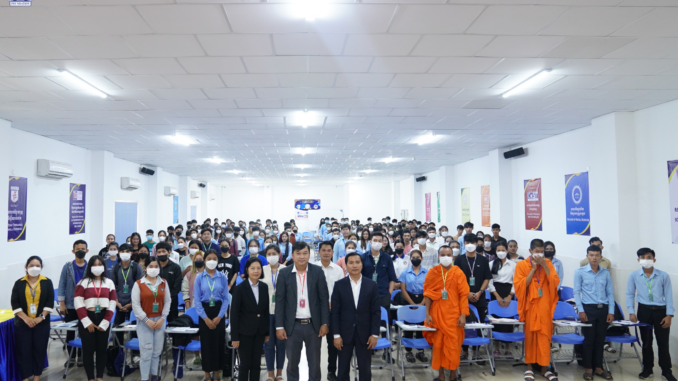 On April 4, 2023, the Arbitration Council Foundation (ACF), in collaboration with The University of Cambodia, organized a Workshop on Labor Dispute Resolution Procedure by the Arbitration Council, participated by 156 students who are studying subject in Law, including 109 women.
This workshop was presented by Arbitrator Sin Kimsean, member of the Arbitration Council.
This workshop had provided students to understand deeply on the process of Labour Dispute Resolution Procedure by Arbitration Council and Alternative Dispute Resolution in Cambodia.