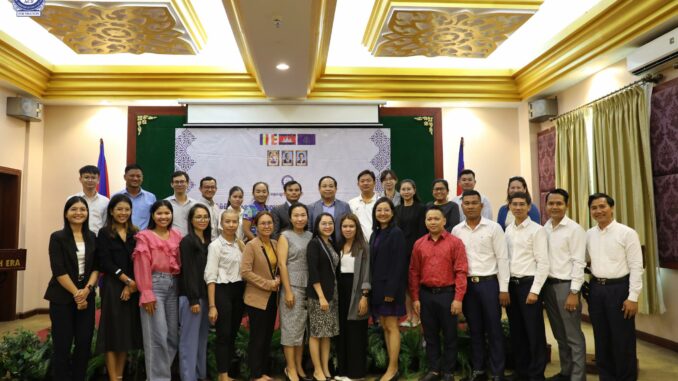 Phnom Penh: On September 8, 2023, the Arbitration Council Foundation has conducted a one-day training on "AC process and Case Preparation Techniques" for public people including union members, lawyers, government officials, and staffs from private companies 24 participants were joint, including 13 women.
This training was presented by Arbitrator Mar Somborna, Mr. Pen Savat, Chief of Secretariat of Arbitration Council and Mrs. Huy Sambath, Senior Legal Officer of the Arbitration Council Foundation.
Participants gained knowledge and experience related to collective labor disputes, case preparation techniques, and how to present the facts at the Arbitration Council.