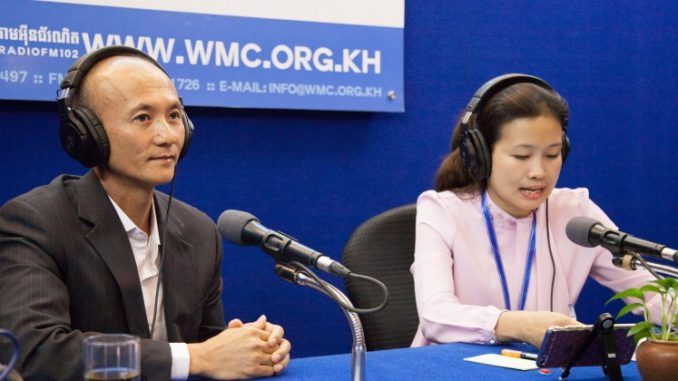 "Good Employer & Good Worker" is returning to serve the public and industrial relations stakeholder audiences starting from 30 June 2017 every Friday at 11:00 – 11:50am, and will be re-broadcast every Sunday at 8:35 – 9:00am. There is immense support and demand from listeners and stakeholders that the Radio Program continue its role in supporting the stability of industrial relations through promotion of strategies for effective labour dispute prevention and resolution, especially in the garment and footwear industries in Cambodia.
"The program does not just benefit workers but also employers/stakeholders too. The shows teach both workers and employers to understand their roles and responsibilities; especially about labour law. Moreover, I can express and raise my opinion related to my work to find solutions" said Ms. Nary, a garment worker at the Hou Yan factory.
The Radio Learning Program "Good Employer & Good Worker" commenced in 2014 as part of ACF outreach activities and is broadcast over almost all of Cambodia. The program is financially supported by Gap Inc. and works in partnership with WMC Radio.
This year, the program will broadcast live and Facebook Live via WMC Facebook. Audiences can watch the show via Facebook live, both from WMC FM102 and AC Official. To attract listeners, the radio show takes live calls for various 'call-in' shows, round-table discussions, dialogue shows, quiz shows, entertainment shows and radio magazine shows. In total, there will be 45 shows for this season. To date, the program has run 6 shows with 529 active listeners calling in, 2,200 followers on WMC Facebook, and 11,159 visitors to the program on website (WMC).