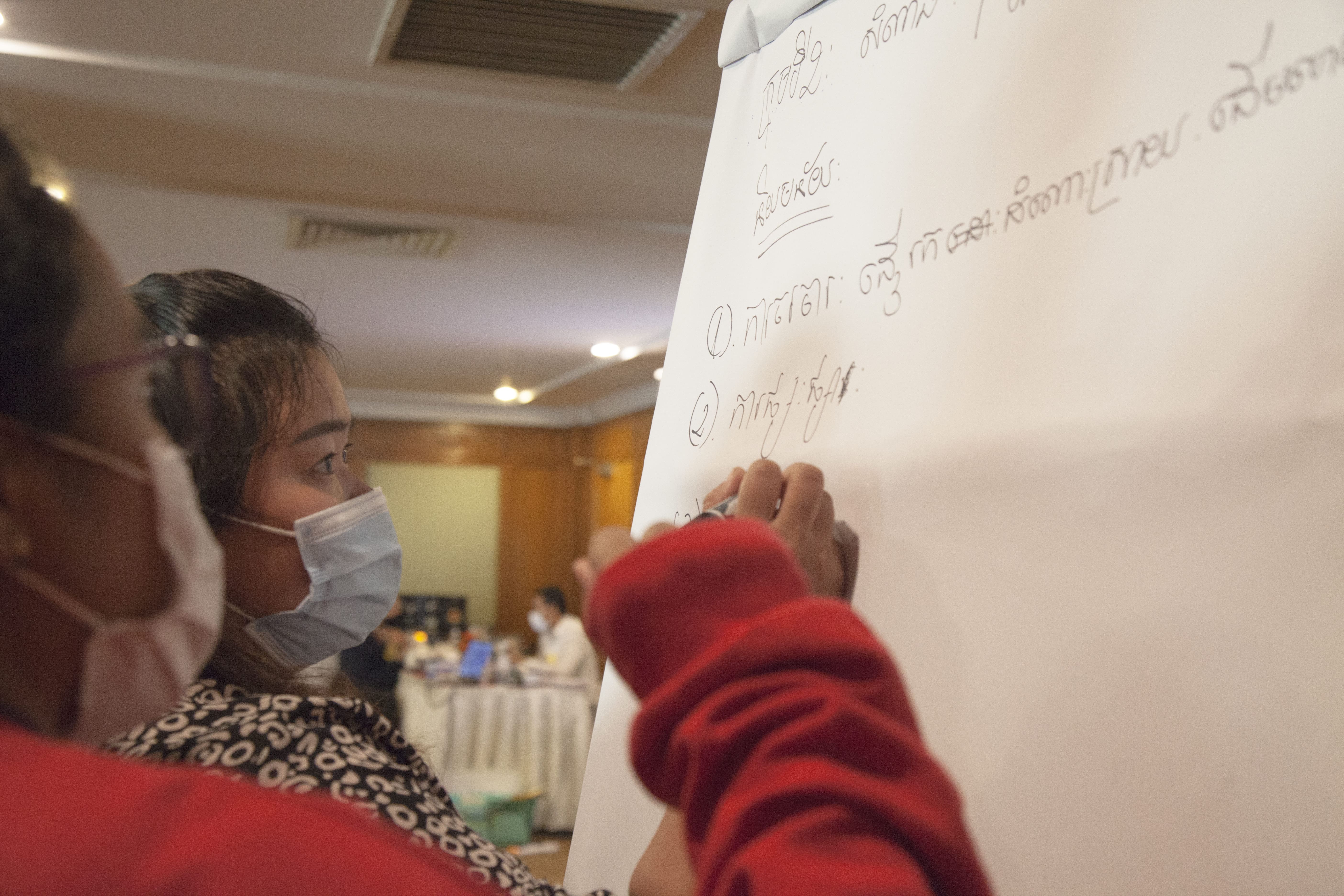 On 15 September 2021, the Arbitration Council Foundation (ACF) successfully conducted a training workshop on "Workplace Cooperation Mechanism". This second training, which is under the Workplace Dispute Prevention and Resolution Program, was organized at Sunway Hotel, gathered 15 participants, 10 of whom were women, and two participated online, including employees and employer representatives from the department of human resources management, dispute resolution, as well as union members and leaders and shop stewards.
The training is consisted of various key topics such as Workplace Cooperation Mechanisms, Forms of Workplace Cooperation Mechanisms, Grievance Dispute Resolution Procedure, and Alternative Dispute Resolution Mechanisms in Cambodia.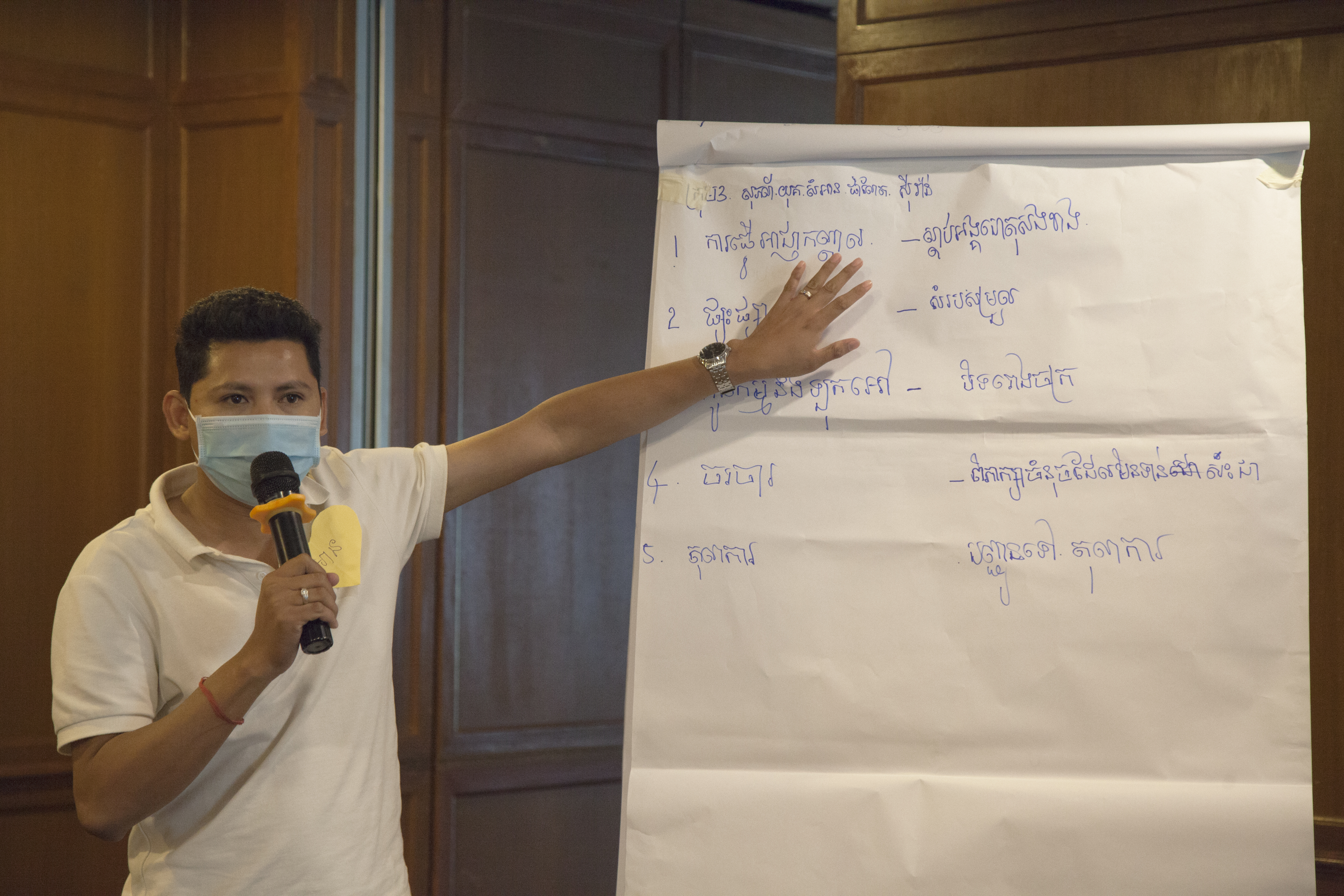 The training was conducted in person, which allowed the participants and the facilitators to interact through learning and sharing about the environment and existing workplace cooperation mechanisms at the Sportex company. Furthermore, facilitators applied the participatory approaches into the training sessions, which enabled participants to understand the concept of each training topic easier.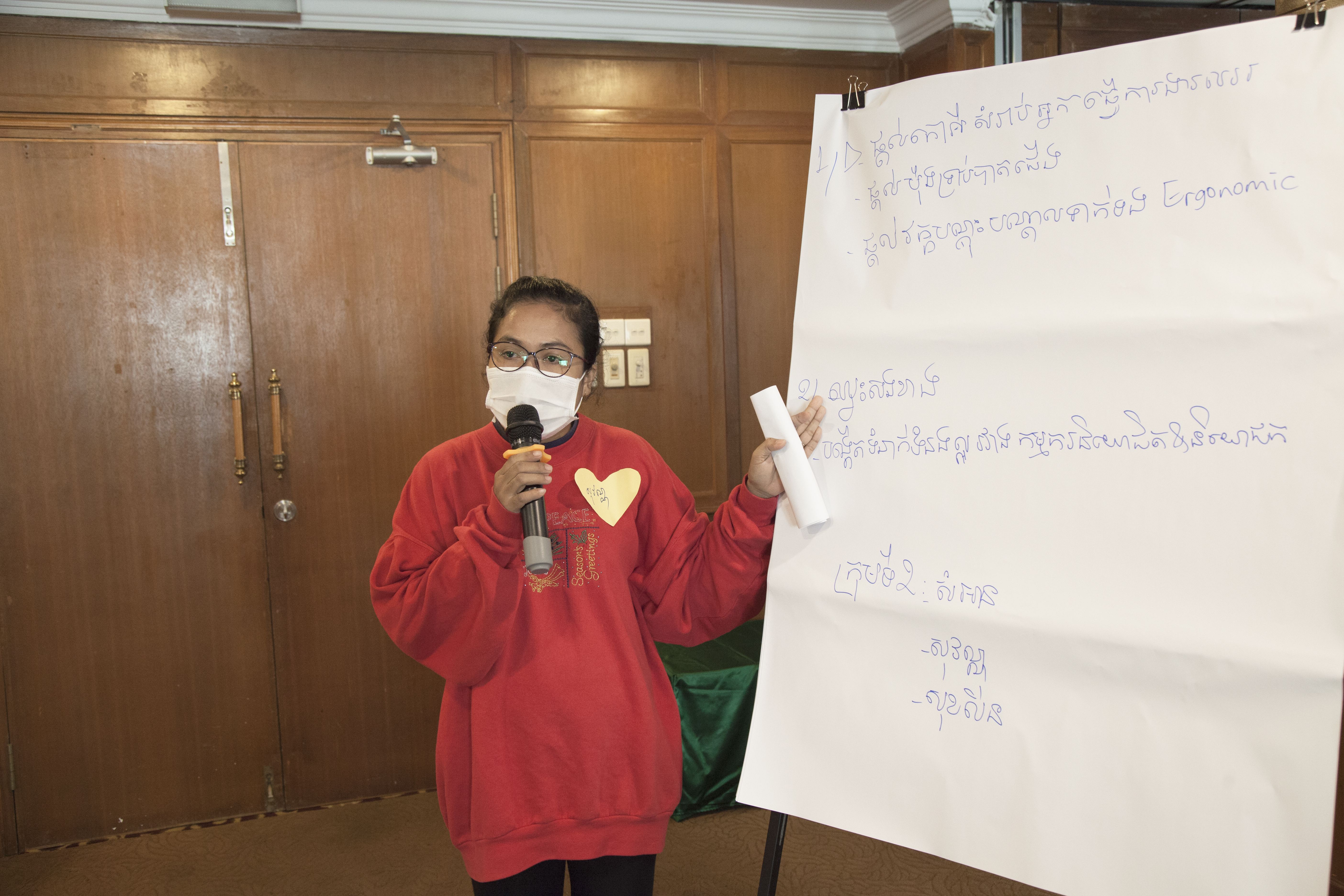 The participants will attend the third module of the training program with a topic on "Communication for Negotiation" by the end of this September. Then, ACF will kick-off the coaching sessions and follow-up support toward establishing the committee and mechanism of the workplace dispute prevention and resolution.
It shall be noticed that the program aims at enhancing capacity of employees and employer representatives on preventing and resolving any issues and or conflicts before it is leading to serious conflicts and disputes through an established workplace dispute resolution mechanism.