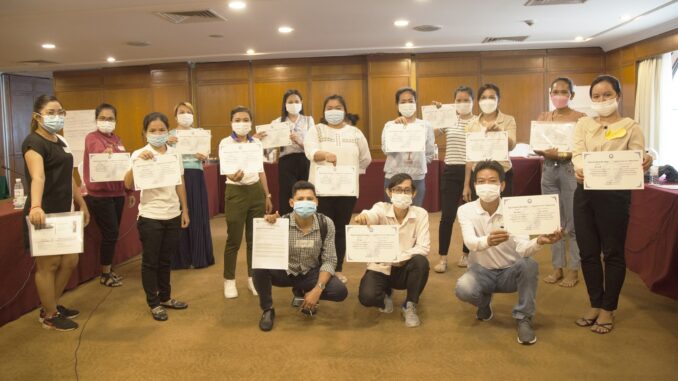 On 29 September 2021, Arbitration Council Foundation successfully organized training on "Communication for Negotiation at Workplace" which is the last training topic of the Labour Dispute Prevention and Resolution Program. The training was attended by 16 participants (and 14 female), representing employer and workers, including human resource officer and manager, industrial relations officer, training officer, dispute resolution officer, shop stewards, and line production supervisors as well as trade union members and leaders.  2 participants joined the training virtually.
The program aims at strengthening the capacity of participants on negotiation concepts, forms of negotiation, positional and interest-based negotiations, skills for negotiation, characteristics of good communication in negotiation, and preparation for effective negotiation.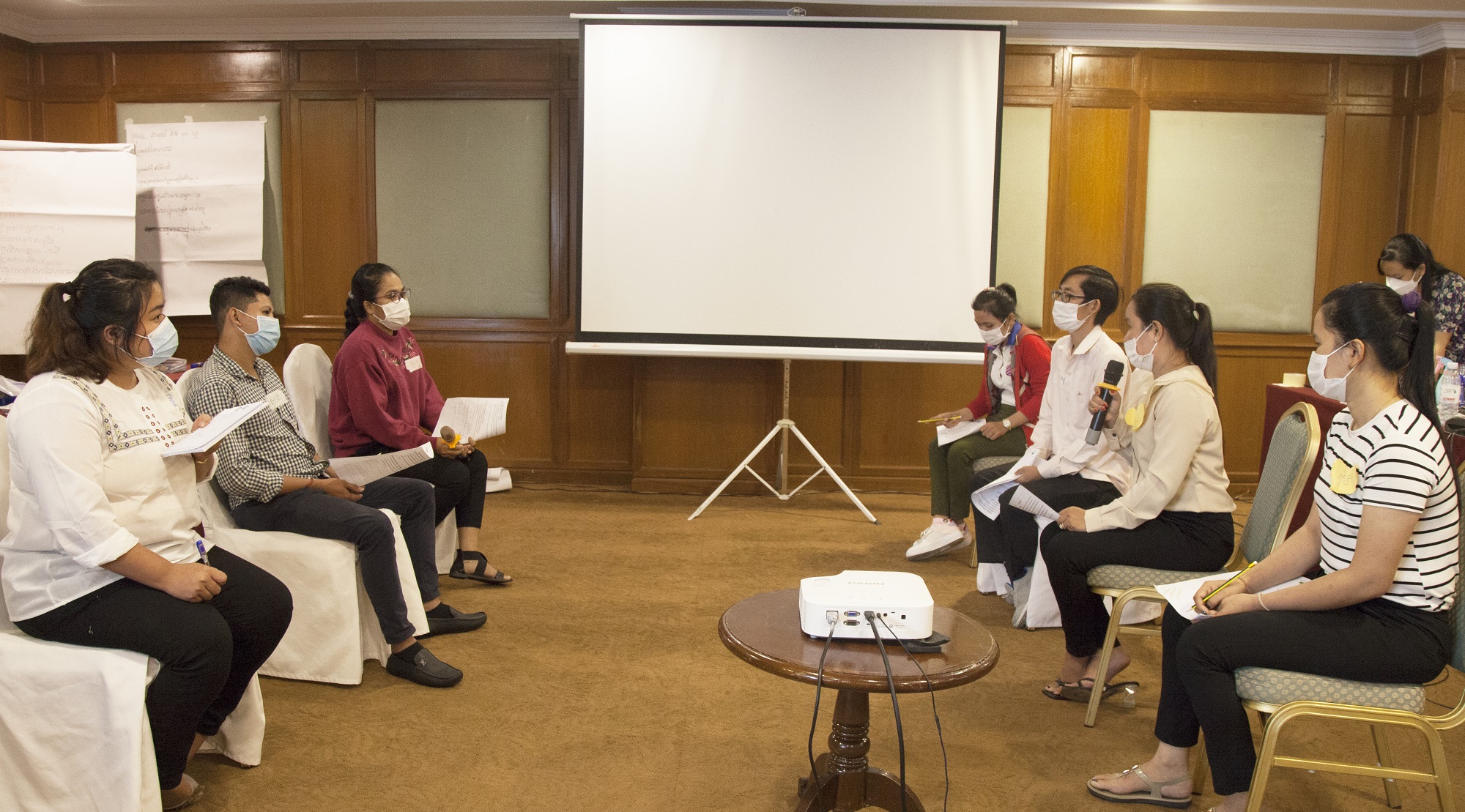 This full-day training discussed serval key topics such as what is negotiation, forms and types of negotiation, skills for good negotiators, characteristics of negotiators, and preparation of negotiation. In addition, the training applied participatory approaches such as reflection games, group discussions, performances, watching the video on Getting to Yes and practicing cases study, which created a friendly environment for participants' engagement. The training was facilitated by Legal Services and Training and Communications Teams of the Arbitration Council Foundation.
At the beginning of the training, Mr. Yinsieng Someth, Training and Relation Manager, facilitated the reflection session on key training topics of Workplace Cooperation Mechanism, which were contained in the second module. Mr. Someth then started the lessons in module three by presenting and facilitating a reflection and group discussion on the significant of the negotiation.
Afterward, Mr. Sar Mory, Senior Training and Communication Officer delivered a session on Type of Negotiation focusing on positional and interest-based negotiations. In this session, Mr. Mory also assigned participants to perform reflection games and performances related to the training topic so that participants can easily perceive the contents of the lesson.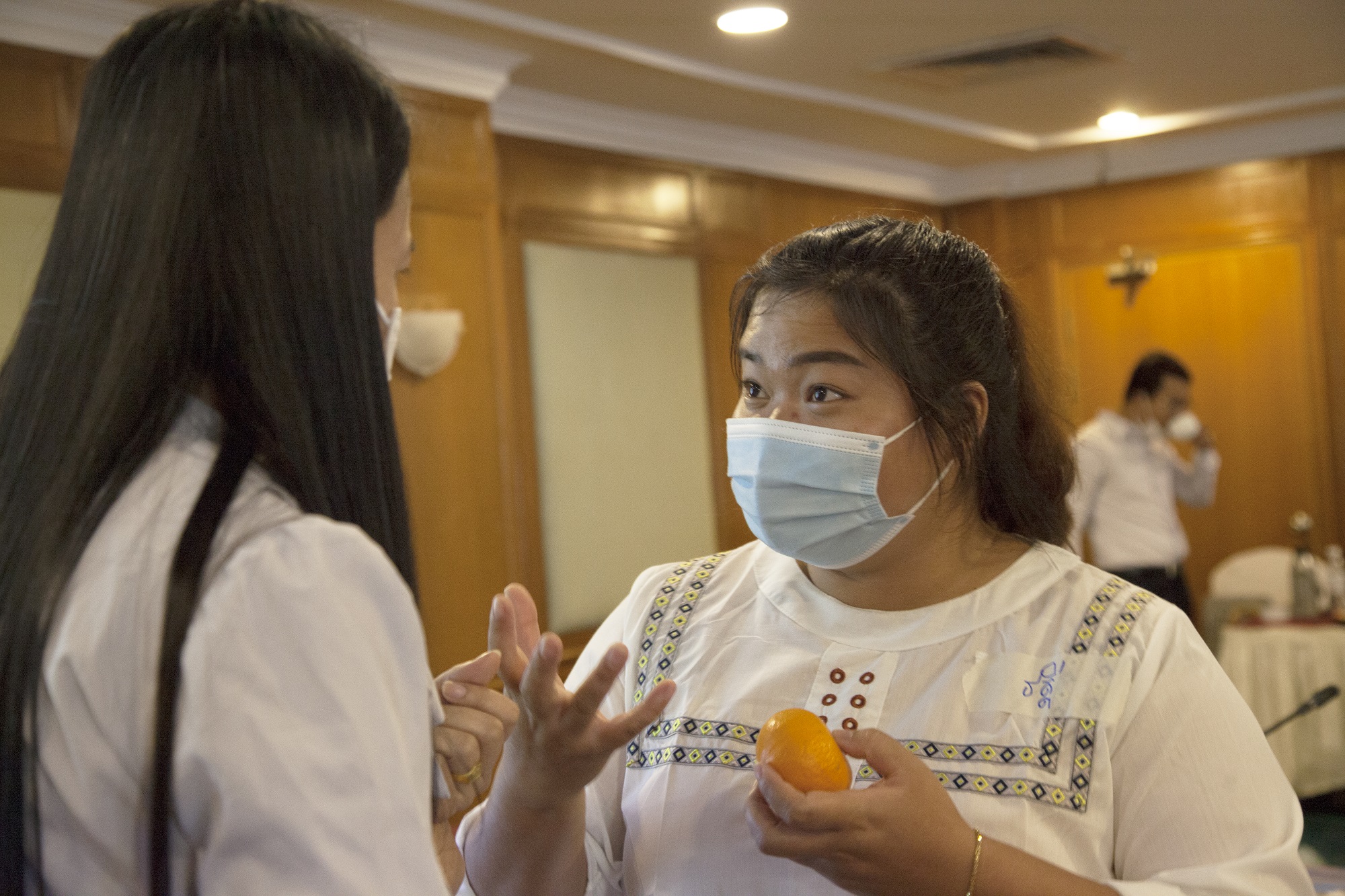 The final topic of the training focusing on negotiator skills, characteristics of negotiators, and preparation of negotiation was delivered by Ms. Pat Navy, Acting Director of Legal Services. Besides theoretical learning, the facilitator assigned participants to do case studies and practice the lessons through the mock negotiation.
It is noticed that the representatives of employers and workers of Sportex company have completed the three modules training course on Workplace Prevention and Resolution Program, which include the topics 1). Building Employment Relation, 2). Workplace Cooperation Mechanism, and 3). Communication for Negotiation.
At the end of the training, Mr. Yinsieng Someth, Training and Relation Manager, has discussed with participants​ about the further process of establishing the Workplace Dispute Prevention and Resolution Committee, which is composed of representatives of the employer, shop steward, and local union leaders at Sportex company.​ Then, ACF will kick-off the coaching sessions starting from October until the end of 2021.