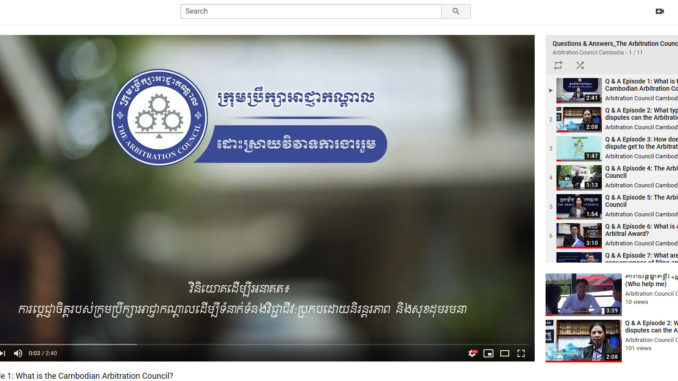 Starting in 2017, the Training and Communication Department has innovated the idea of producing a Question and Answer Educational Video Series for the public, in order to assist people to have a better understanding of Labour Dispute Resolutions and the Arbitration Council.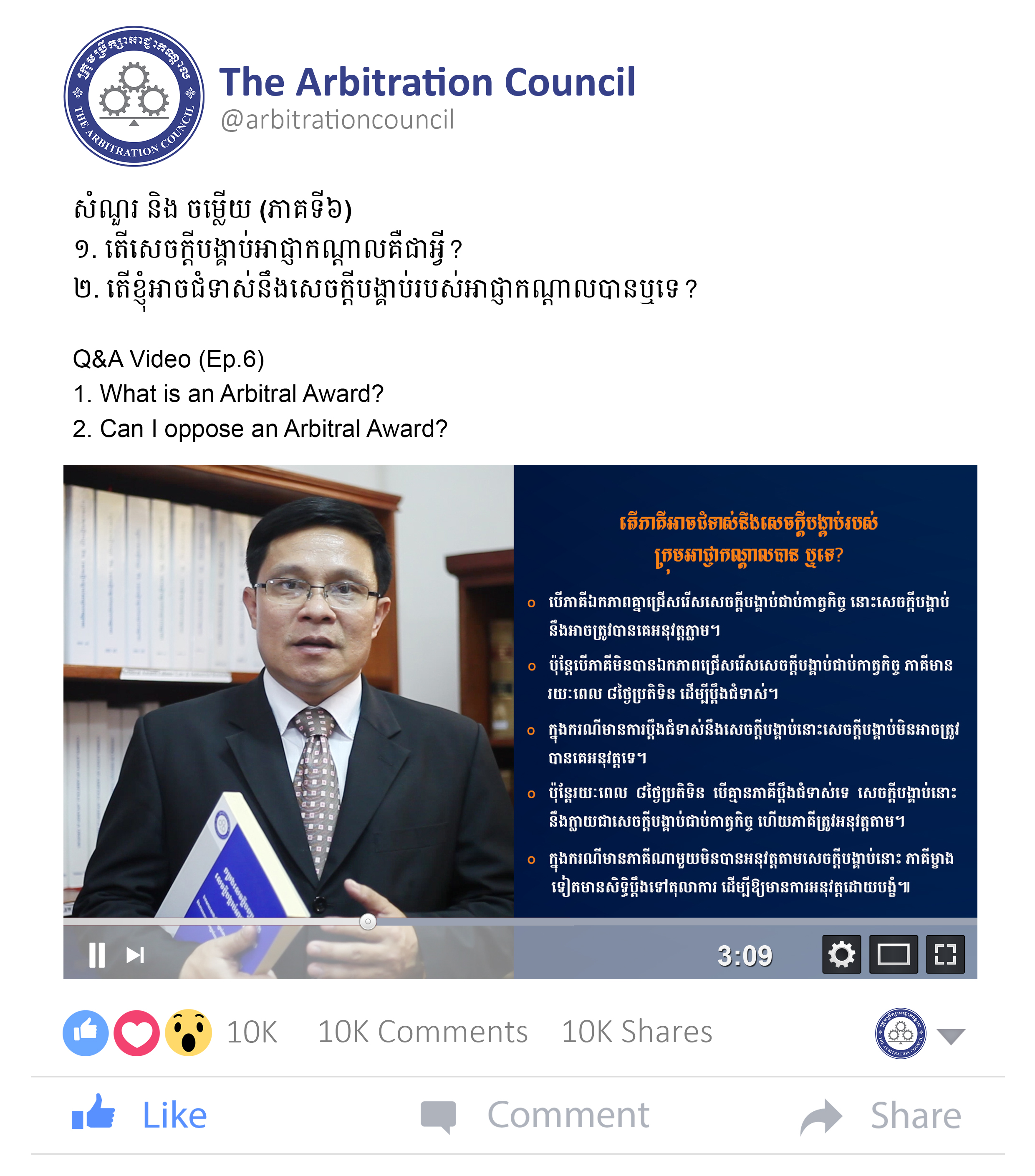 The Questions & Answers Educational Video Series is very popular on the  AC's Facebook site. The most viewed of the Video Series is Episode 6, produced in 2018. The video reached more than 29,000. It had 10,678 viewers and 493 positive reactions (like, love, wow and shares). The presenter for this episode is Arbitrator LIV Sovanna,  answering the questions of "What is an Arbitral Award?" and "Can I oppose an Arbitral Award?"
Seven questions out of nine in the Arbitration Council Questions & Answers booklet are produced in six short educational videos  and posted on the AC Social Media Channel (Facebook, YouTube and Twitter). In this video series, different arbitrators from each list are invited to explain the answers to questions in the Question and Answer Booklet.