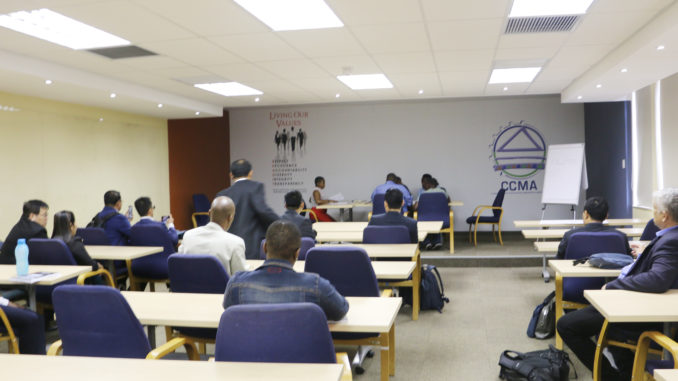 With the commitment  to excellence, continuation of  staff capacity development has been one of ACF's key priorities.  .
In order to strengthen the quality of our labour dispute resolution work and services, the Foundation always gives priority to developing the professional capacity of both the ACF staff and members of the AC. This is accomplished by in-house training, other training outside the organization, and study tours or overseas training.
ACF In-house and Other Trainings
In 2018, ACF's Executive Management Team initiated training sessions to improve executive writing skills by inviting external experts to be trainers on Professional News and Press Release Writing, Social Media and Google, and Report Writing. Staff also attended other relevant trainings such as resource mobilization, redundancy and lay-off, Cambodian Financial Reporting Standards for Not-For-Profit-Entities, and first aid.
The Technical Director and the staffs of the Legal Service Department, the Finance and Administrative Department, the   Training, Communication and Public Relations Department, and the Secretariat of the Arbitration Council all participated in these important training courses.
South Africa Study Tour on Industrial Relations and Collective Bargaining
From 11-16 November 2018, Arbitrator LY Tayseng led nine Cambodian tripartite delegates on a study tour of South African's labour dispute resolution system.
The tripartite delegation met with Mr. Virgil Seafield, Deputy Director-General Labor Policy & Industrial Relations of the Department of Labour. The trip was aimed to understand  the legislative framework governing social dialogue as well as the  Commission for Conciliation, Mediation and Arbitration (CCMA), the National Economic Development and Labour Council (NEDLAC), and the Bargaining Councils in South Africa.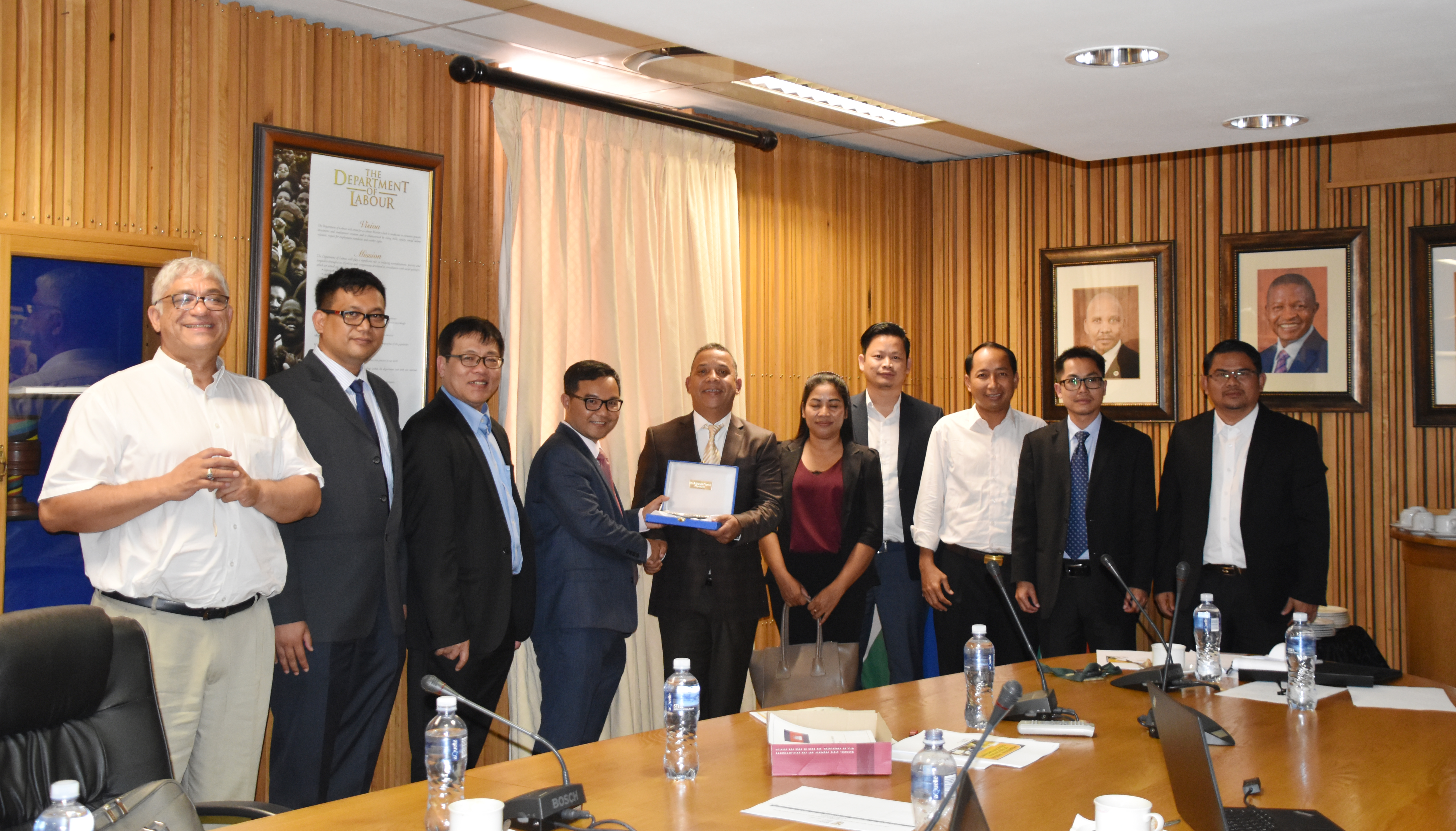 The Arbitration Council Foundation, in collaboration with the ILO offices in Pretoria, Bangkok and Phnom Penh, organised a study trip on labour dispute resolution in South Africa by bringing a tripartite delegation from Cambodia which included representatives from the Ministry of Labour and Vocational Training, Trade Unions (National Union Alliance Chamber of Cambodia, Cambodia Alliance of Trade Unions and Cambodia Labour Confederation), Garment Manufacturers Association in Cambodia, and the Arbitration Council.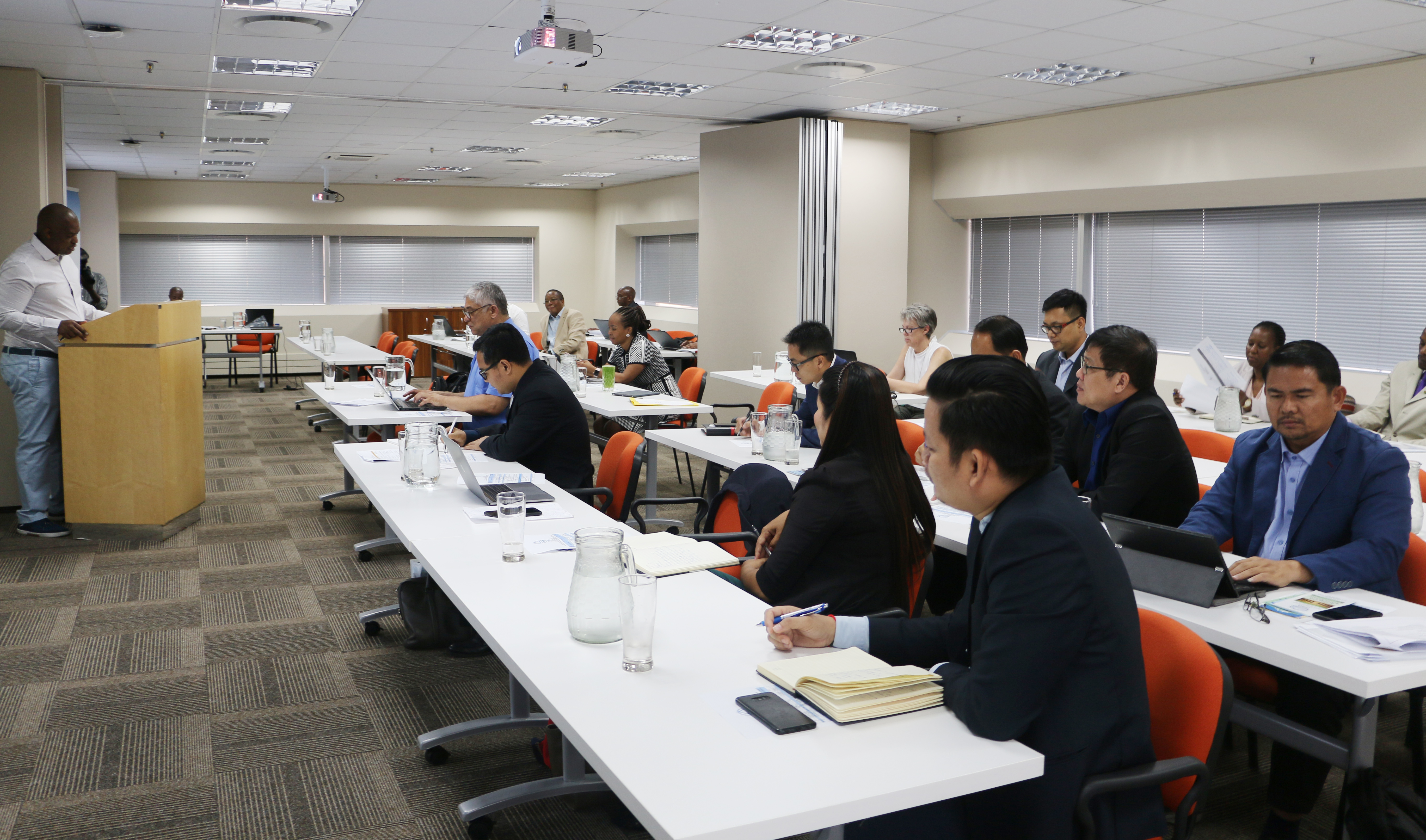 (Mr. Cameron Sello Morajane provides a session on the CCMA to the Cambodia tripartite delegation.)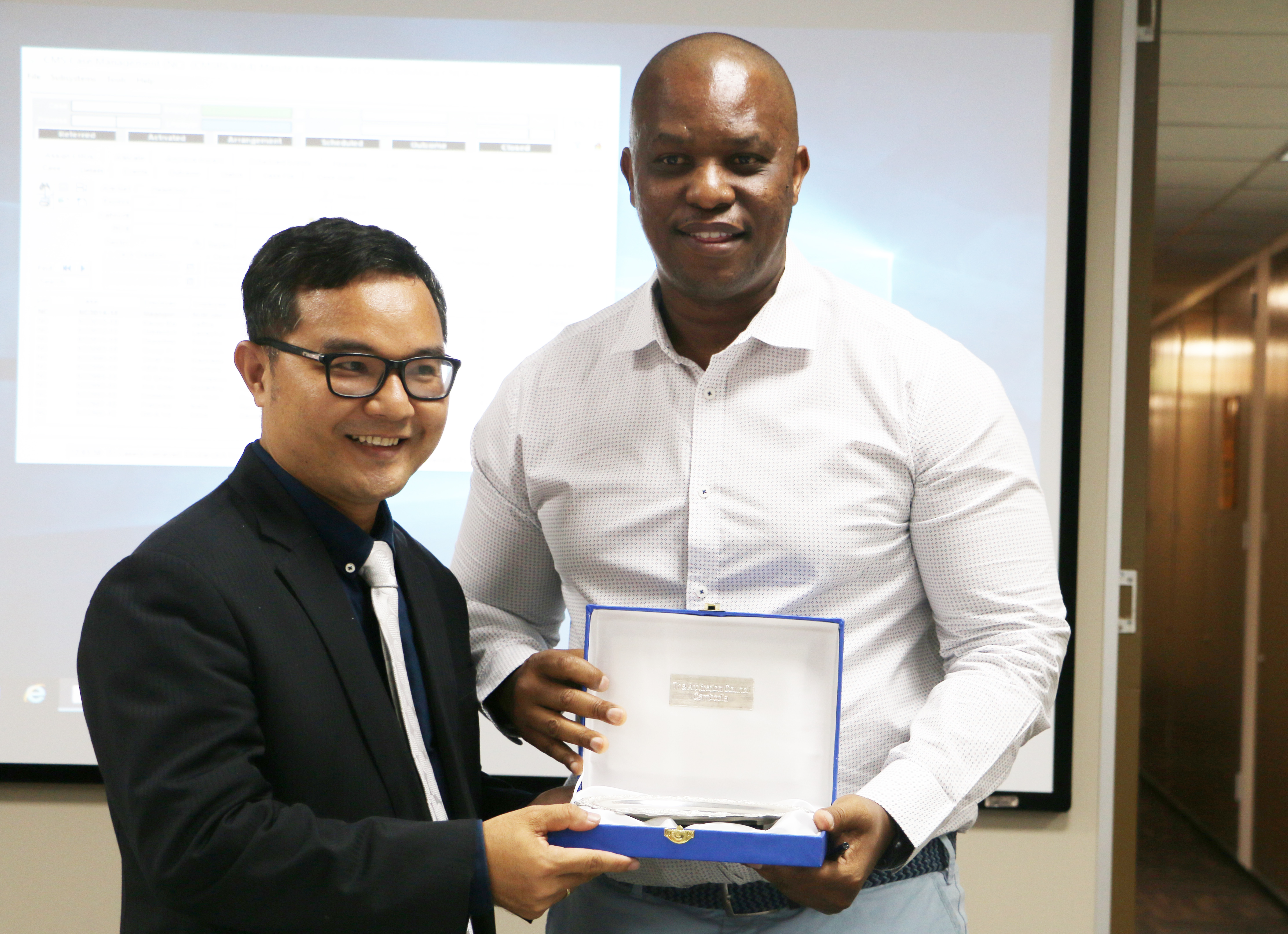 (Arbitrator LY Tasey and Mr Cameron Sello Morajane Executive Director of CCMA)